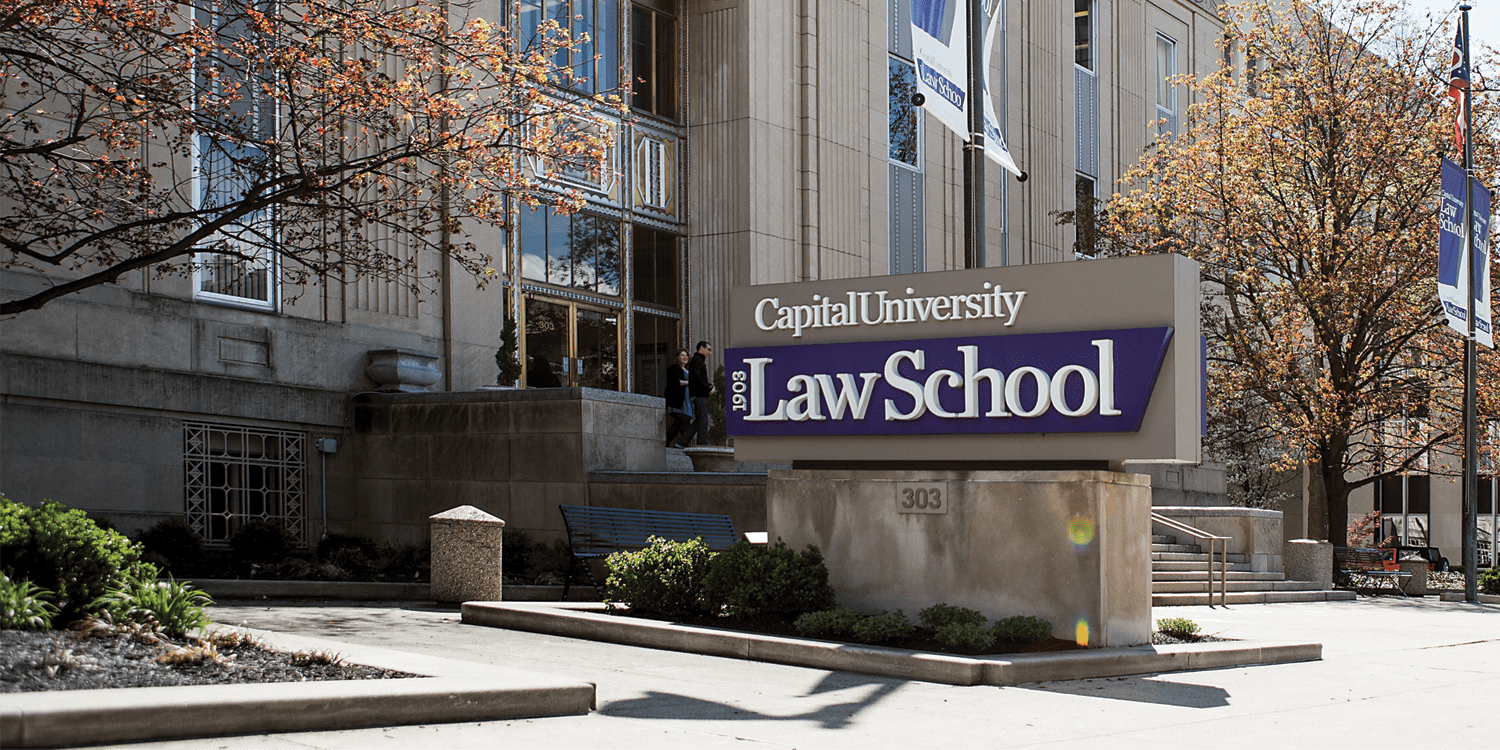 Our focus on real-world experience, both in the classroom and through extensive experiential learning outlets, ensures that our graduates are prepared for success. Our ideal location perfectly supports the experiential learning focus of our curriculum. We are in walking distance from the Ohio Supreme Court, the Statehouse the Ohio Attorney General's Office, a State Court of Appeals, a Federal District Court, the Franklin County Court of Common Pleas, and the headquarters of numerous banks, insurance companies, and Fortune 500 corporations.
You can earn your degree at a pace that suits your schedule and your career plans. Capital law school's J.D. degree program offers a traditional full-time program or a part-time program with both day and evening options available.
Publications and Resources
Maps, Directions and Parking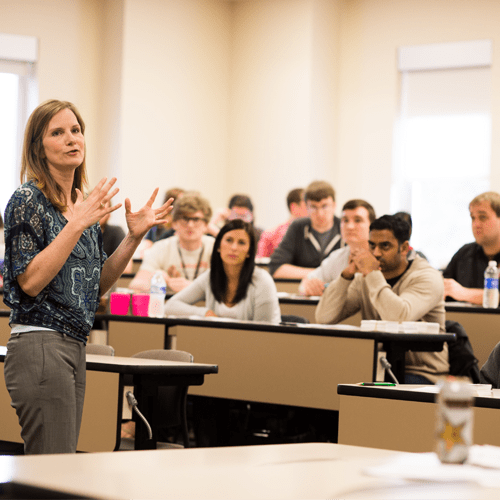 Our Commitment
Traditionally, law schools have done a good job of preparing students to "think like lawyers." At Capital University Law School, we also think it's important that our students learn to work like lawyers.
The Capital curriculum ensures students can analyze cases, spot issues, advocate positions and possess the other foundational elements of a legal education. But Capital is committed to being a leader in the design of its curriculum – to ensure our students possess the hands-on skills that will allow them to serve their clients and employers, and to achieve success faster after graduation.
That's why we offer a diverse array of experiential learning opportunities that prepare our students for their first day as lawyers. Plus, we continue to evaluate and update our curriculum to emphasize the nine essential skills sets attorneys need to be successful: legal analysis and interpretation; problem solving; legal writing; legal research; litigation and advocacy; business and transactional skills; interpersonal skills; project management and administrative skills; and leadership skills.
Experiential Learning
Learn to think more analytically. Discover the world of case law. We create the right mix of applied learning and legal theory to empower our graduates to excel in their careers. Capital University Law School faculty members foster an environment of collaboration rather than competition, while teaching from actual cases, real legal proceedings, and true-life scenarios.
Specialized concentrations and a wide range of course offerings allow you to focus on becoming an expert in the area you plan to pursue after graduation. Differentiating yourself in the job market begins by standing out in our classrooms.
At Capital University Law School, you'll begin to hone persuasive speaking and writing skills. Working side by side with faculty advisors, you'll connect with clients and craft legal opinions. It's where you'll make the connection between abstract legal theory and the day-to-day practice of law. At Capital University Law School, you'll have the opportunity to represent clients in our Legal Aid Clinic under the supervision of practicing attorneys. Experience practice at law firms of every size during summer clerkships. Weigh in on current issues as a law review editor. It's your classroom experience, applied in a real-world setting – ensuring you'll be prepared post-graduation.
Our Commitment to Free Inquiry
Capital University Law School's core values include cultivating an environment of innovative thinking. Our faculty are highly regarded experts in the legal, academic, professional and political communities. They are encouraged to engage in a diverse array of scholarly activities and to serve as subject matter experts for the media as part of Capital University's commitment to free inquiry. The opinions and views expressed by our faculty are not necessarily those of the Law School or of Capital University, but we believe intellectual discourse enhances our reputation. We also believe the free exchange of thought and opinion is best inspired and nurtured in an academic environment that embraces and celebrates diversity in ideas and background. We strive to inspire individuals to be morally reflective and civically engaged as we develop knowledgeable, independent, critical thinkers, educated for lives of leadership and service in an increasingly diverse society.