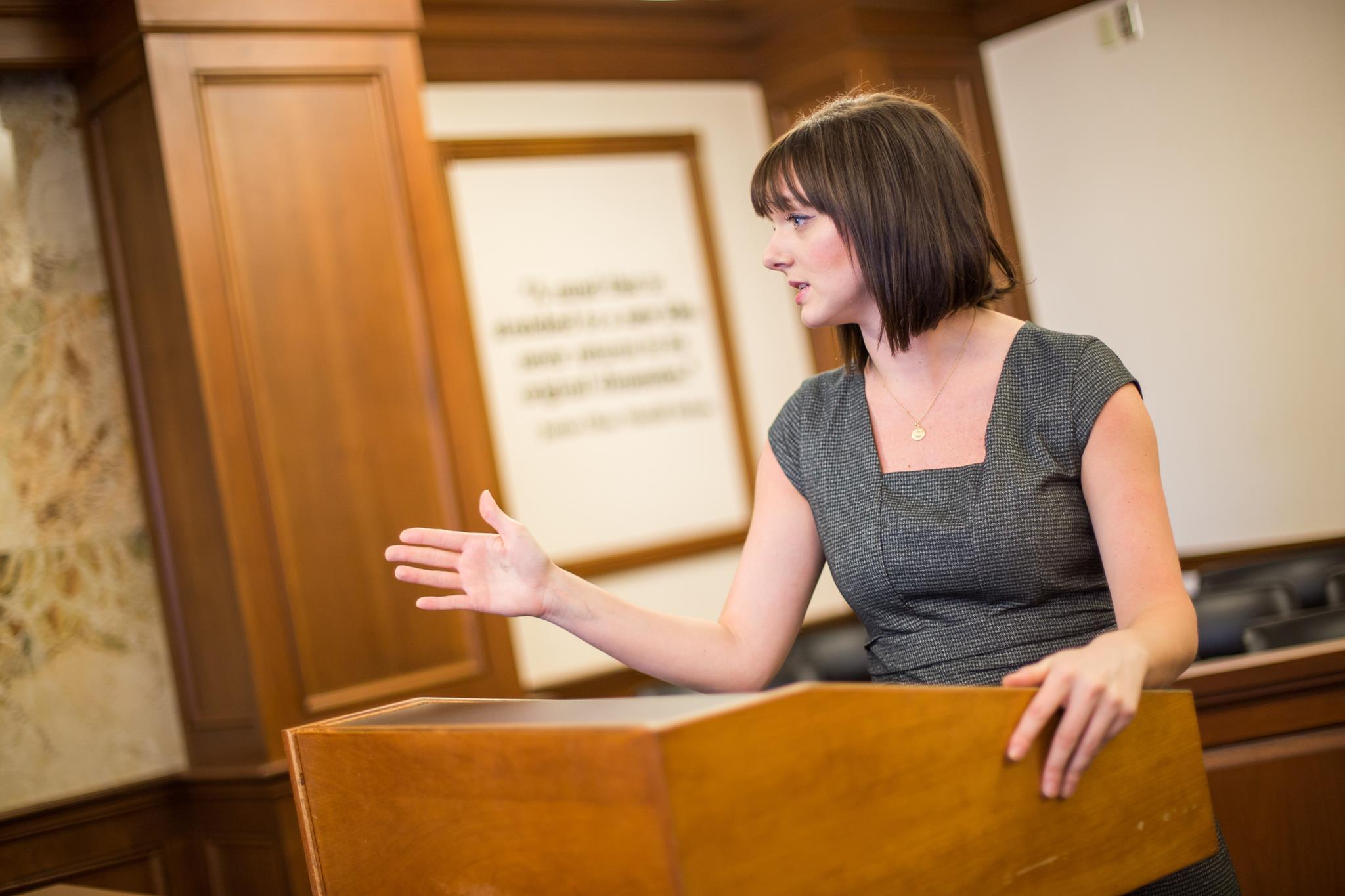 Juris Doctor
Our focus on real-world experience, both in the classroom and through extensive experiential learning outlets, ensures that our graduates are prepared for success. Our ideal location perfectly supports the experiential learning focus of our curriculum. We are within walking distance from the Supreme Court of Ohio, the Statehouse, the Ohio Attorney General's Office, a State Court of Appeals, a Federal District Court, the Franklin County Court of Common Pleas and the headquarters of numerous banks, insurance companies and Fortune 500 corporations.
What can you do with a degree in this academic area?
Attorney
Politician
Lobbyist
Public Policy Analyst
Law Professor
What You'll Learn
Upon completion of the Juris Doctor, you will be able to:
How to connect with clients and craft legal opinions.
How to hone your persuasive legal writing and speaking skills.
How to build and sustain professional mentorships within the legal profession.
How to think analytically and assess situations from multiple viewpoints.
How to approach the world of case law and apply the law to modern circumstances.
What to Expect as a Student
YOUR FUTURE BEGINS HERE
Learn to think more analytically. Discover the world of case law. We create the right mix of applied learning and legal theory to empower our graduates to excel in their careers. Capital University Law School faculty members foster an environment of collaboration rather than competition, while teaching from actual cases, real legal proceedings and true-life scenarios.
Specialized concentrations and a wide range of course offerings allow you to focus on becoming an expert in the area you will pursue after graduation. Differentiating yourself in the job market begins by standing out in our classrooms.
At Capital University Law School, you'll begin to hone persuasive speaking and writing skills. Working side by side with faculty advisors, you'll connect with clients and craft legal opinions. It's where you'll make the connection between abstract legal theory and the day-to-day practice of law. At Capital University Law School, you'll have the opportunity to represent clients in our Legal Aid Clinic under the supervision of practicing attorneys. Experience practice at law firms of every size during summer clerkships. Weigh in on current issues as a law review editor. It's your classroom experience, applied in a real-world setting – ensuring you'll be prepared post-graduation.
LEARNING BEGINS HERE
Capital University Law School remains on the cutting edge of developing practice ready graduates. The Law School's individualized curriculum gives students the option to tailor their studies in one of the following five major concentrations:
Children and Family Law
General Practice
Litigation
Regulatory Law
Transactional Law
Each concentration is responsive to the evolving legal landscape and combines theoretical and practical classroom experience with faculty expertise. Concentration course requirements include a foundation class, a course fulfilling the upper-level writing requirement, an experiential course, an externship related to the concentration, and two or more additional courses from an elective options menu. Successful completion of all requirements will result in the awarding of a concentration certificate that denotes a specialization, if applicable.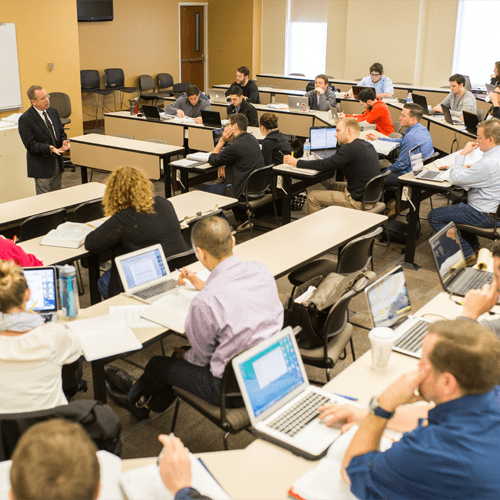 A SCHEDULE THAT SUITS YOU
At Capital University, you can earn your J.D. at a pace that suits your schedule. Choose from a traditional, full-time option with classes typically scheduled during the day, allowing you to typically complete the program in 3 years. Our part-time program offers day and evening options to accommodate working professionals and anyone with additional commitments that may need some flexibility in their academic schedule.
Full-Time Program
Students in the full-time program of study comprise two-thirds of the total Law School enrollment. Each year, an entering class of approximately 160 full-time students are admitted and divided into two cohorts. Classes for full-time students are usually scheduled between 9:00 am and 4:00 pm, some may fall outside of this time block, Monday through Friday. Students attend class for three to four hours each day. For each hour in class, students average three hours of reading, briefing, and outlining course materials outside of class.
The Law School strongly discourages outside employment for full-time students during the first year and recommends that students devote their time and energy to legal studies. Upperclass students may not work more than 20 hours per week.
Part-Time (Day)
The part-time day division is designed for individuals who work evenings or nights, those who might be stay-at-home parents, or others who might have been away from the classroom environment for a while and want to ease back into academic life. Students in this program will take approximately nine hours per semester. The part-time day division follows the traditional, full-time class schedule, with a reduced course load.
The program will take students four to five years to complete, depending upon whether they take summer courses. While most required courses and many of the elective courses tested on the bar exam will fall between the hours of 8:30 am and 3:30 pm, some may fall outside of this time block.
It is recommended that part-time students not work more than 40 hours per week.
Part-Time (Evening)
Capital's evening division is designed to accommodate students who have daytime commitments and must attend classes after 6:00 pm. Most required courses for the evening division are offered between the hours of 6:00 pm and 10:00 pm, Monday, Wednesday, and Friday. Elective courses are also held weekday evenings. Some students will also participate in supplemental writing classes on Tuesday and Thursday nights during the first semester. Those students who have participated in the Summer Academic Success Program will meet on Thursday nights.
Part-time evening students are required to take nine or 10 hours of class each week during the first two years, with required study the first summer. In order to graduate in four years, evening students must take five or six hours of class during each of two summers and nine hours of class each of the four regular semesters after the first two years.
Sample Class Schedules
As an incoming student at Capital University Law School, you will be assigned a class section—either A or B for day students or M for part-time evening students. You will receive your official schedule and section assignment during Pre-Orientation Days. The schedule provided below is a sample and may not reflect your official class schedule.
Sample Day Student Schedule
Monday

Tuesday

Wednesday

Thursday

Friday

Criminal Law (A)
Property I (B)

9:00 - 9:55AM

Criminal Law (A)
Property I (B)

9:00 - 9:55AM

Legal Analysis, Research,
& Writing I

9:00 - 10:20AM

Criminal Law (A)
Property I (B)

9:00 - 9:55AM

Legal Analysis, Research,
& Writing I

9:00 - 10:20AM

Criminal Law (B)
Property I (A)

11:00 - 11:55AM

Criminal Law (B)
Property I (A)

11:00 - 11:55AM

Integrated Core Competencies

11:00 - 11:55AM

Criminal Law (B)
Property I (A)

11:00 - 11:55AM

 

Contracts I (A)

1:00 - 1:55PM

Torts I (B)

1:00 - 1:55PM

Contracts I (A)

1:00 - 1:55PM

Torts I (B)

1:00 - 1:55PM

Contracts I (A)
Torts (B)

1:00 - 1:55PM

Contracts I (B)

3:00 - 3:55PM

Contracts I (B)
Torts I (A)

3:00 - 3:55PM

 

Torts I (A)

3:00 - 3:55PM

Contracts I (B)
Torts I (A)

3:00 - 3:55PM
---
Sample Evening Student Schedule
Monday

Tuesday

Wednesday

Thursday

Friday

Torts I (M)

6:00 – 7:40PM

 

Legal Analysis, Research, &
Writing I

6:00 – 7:25PM

Supplemental Writing

6:00 - 10:30PM

Contracts I (M)

6:00 - 7:05PM

Contracts I (M)

7:45 – 9:25PM

Property I (M)

7:30 – 9:10PM

Integrated Core Competencies

7:10 – 8:10PM

 

Torts I (M)

9:15 – 10:15PM

Property I (M)

8:15 – 9:20PM